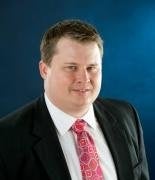 Location
Amarillo Bone & Joint
79119
Amarillo
,
TX
Specialty
Toby Risko, M.D. Bio
Dr. Toby Risko attended school as an undergrad at the University of North Texas and received his medical degree from the University of Texas Medical School in Houston. He completed his residency at Texas Tech University.
Dr. Risko is Board Certified by the American Academy of Orthopedic Surgeons and did an Orthopaedic Trauma Fellowship at Washington University in St. Louis, MO. He specializes in orthopaedic trauma surgery, general orthopaedic surgery and  joint reconstructive surgery. Dr. Risko has served as Assistant Professor of Orthopaedic Surgery as well as Chief of the Orthopaedic Trauma Division at Texas Tech University – Health Science Center.