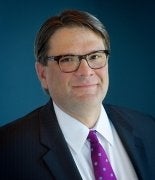 Location
Quail Creek Ear, Nose and Throat Center
Amarillo
,
TX
79124
Specialty
Samuel Cunningham, M.D. Bio
Dr. Samuel Cunningham was born in Panhandle, Texas. After graduating from Panhandle High School, he attended Texas Tech University in Lubbock, Texas where he received his Bachelor of Science in Microbiology degree. Dr. Cunningham attended the University of Texas Medical Branch Graduate School of Biomedical Sciences in Galveston, Texas where he received a Master of Science degree and Doctorate in Molecular Biology degree. After completing medical schoo, Dr. Cunningham completed a one year research fellowship where he studied gene expression in laryngeal cancer. Following this he completed a residency training in otolaryngology/ head and neck surgery in Galveston.
Dr. Cunningham's practice includes all areas of otolaryngology (ear, nose and throat) but his primary interests include pediatric ENT and allergy treatment.