Robert Stroud, M.D., P.A.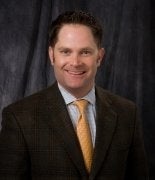 Location
Quail Creek Ear, Nose and Throat Center
79124
Amarillo
,
TX
Specialty
Robert Stroud, M.D., P.A. Bio
Dr. Stroud was born and reared in Lake Charles, Louisiana.  At age 16, he moved to Fort Worth, Texas where he graduated from Crowley High School.  He then attended Texas A&M University graduating cum laude with a Bachelor of Arts in chemistry.  In August 1992, he enrolled at The University of Texas Medical Branch at Galveston and graduated with high honors in May 1996.  He was accepted into the residency program in otolaryngology/head & neck surgery in Galveston, completing this in 2001.  He then moved to Amarillo where he has been in private practice.
Dr. Stroud's practice includes all areas of otolaryngology but his primary interests include sinus and nasal diseases and surgery, allergy treatment and pediatric ENT.  He is a Diplomate of the American Board of Otolaryngology and a Fellow of the American Academy of Otolaryngology/Head & Neck Surgery. 
Aside from spending time with his family, Dr. Stroud enjoys hunting, fishing, running and weight training.