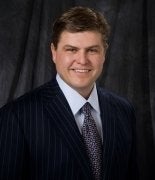 Location
Parker Sports Medicine & Orthopedics
79106
Amarillo
,
TX
Phone:
806.350.BONE (2663)
Specialty
James R. Parker, M.D. Bio
Dr. James Parker is a board certified orthopedic surgeon who was born and raised in the Texas Panhandle and graduated from Hereford High School in 1988. Growing up on a working ranch, he recalls his dad teaching him several lessons he termed "justification for a higher education."  Taking these lessons to heart, he went to college at Baylor University with the goal of becoming an orthopedic surgeon. He graduated from Baylor in 1992 with a degree in Biology, and was accepted to the University of Texas Health Science Center in Houston where he obtained his Doctor of Medicine (M.D.) in 1996. He stayed in Houston and trained at The University of Texas Health Science Center for his internship and residency.
Dr. Parker is very involved in the local community. He is co-team physician for West Texas A&M University, and also serves as team physician for several area high schools. Dr. Parker has also helped to cover the Amarillo Dusters and Gorillas. As for his hobbies/interests, he states, "I enjoy traveling, speaking Spanish, playing soccer, and reading."
Dr. Parker is a member of the Texas Medical Association, the American Medical Association, the American Academy of Orthopedic Surgeons, the Texas Orthopedic Association, the Texas Society of Sports Medicine and the Potter-Randall County Medical Society.
Dr. Parker says that he enjoys seeing patients of all ages, and sees both traumatic injuries and degenerative conditions in his practice. 
He specializes in shoulder, hip and knee surgery. He performs arthroscopic rotator cuff repair, arthroscopic shoulder stabilization, arthroscopic anterior cruciate ligament reconstruction (ACL), multiligament knee reconstruction, and meniscus repairs/menisectomies.  He also is very proficient at total joint reconstruction of the shoulder, hip and knee. Additionally, he treats common conditions such as carpal tunnel syndrome, trigger finger, ganglion cysts and tennis elbow. Dr. Parker is also comfortable with treating fractures of all kinds, including pediatrics. 
Dr. Parker believes in trying all non-operative treatments before recommending surgery.  He spends the extra time to explain all the options to his patients so they can make  informed decisions. He is committed to giving the highest quality of care possible to patients. "What I like about orthopedics is that we restore function. Whether it is the high school athlete returning to the game or the senior adult who is now able to walk without pain, being able to help patients return to their desired activities is immensely gratifying."