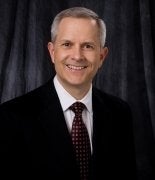 Location
Amarillo Bone & Joint
79119
Amarillo
,
TX
Specialty
Brian Sims, M.D., M.B.A. Bio
Dr. Brian Sims attended school as an undergraduate at Texas A & M University in College Station. He received his medical degree and residency from Texas Tech University School of Medicine at Lubbock and completed a M.B.A. from Texas Tech University, Jerry S. Rawls College of Business Administration in Lubbock.
Dr. Sims is board certified by the American Board of Orthopedic Surgery and completed a Fellowship, Edwards Fellow in Pediatric Orthopedics and Scoliosis at Texas Scottish Rite Hospital for Children in Dallas. He practices orthopedics specializing in hand surgery and upper extremities. Dr. Sims is active on several hospital committees and serves on the medical staffs of all area hospitals. Dr. Sims serves as Clinical Assistant Professor, Department of Surgery and Clinical Assistant Professor, Department of Pediatrics at Texas Tech School of Medicine Health Sciences Center.
Dr. Sims has several publications and presentations:
"Effectiveness of Brace Treatment in Early Infantile Blount's Disease"
"Biomechanical Characteristics of Extensor Tendon Suture Techniques"
"ECMO Pump Servoregulation"
"Locking Compression Plates in Forearm Fractures"
"Clubfoot Surgery in West Africa"
"Triradiate Cartilage Premature Closure Secondary to Trauma"
"Pediatric Injuries in the Athlete"
Dr. Sims is a member of the following professional memberships:
American Academy of Orthopedic Surgeons Fellow
Texas Orthopedic Association
Texas Medical Association
Potter-Randall County Medical Society
Amarillo Orthopedic Association