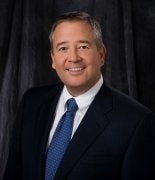 Location
Dr Aubrey Smith, Orthopedic Surgery
1600 South Coulter
Building B
79106
Amarillo
,
TX
Specialty
Aubrey Smith, MD Bio
Dr Aubrey Smith is a board certified Orthopaedic Surgeon that specializes in shoulder, arthroscopic, and reconstructive Orthopaedic surgery and Sports Medicine.  All the problems about the shoulder are treated including all arthroscopic procedures such as rotator cuff repair and shoulder stabilization procedures.  Reconstruction includes new joints for the shoulder, the hip, and the knee.  Knee problems of the athlete, the ex-athlete, and the arthritic patient are treated with equal respect.  Conservative management is the first step.  Orthopaedic problems of every age group are treated by Dr. Smith.  Pediatric patients are welcome.  Dr. Smith actively cares for local High School teams on and off the field.  He has presented his research Nationally and Internationally and belongs to a world study group for problems of the shoulder.  He has been named "Best Doctors in Texas" by Texas Monthly.
Dr. Smith did his training in Lexington at the University of Kentucky as well as the Christine Kleinert Institute of Hand and Upper Extremity Surgery in Louisville, Kentucky. Dr. Smith spent a year at the Shriner's Hospital for Crippled Children. During his training, Dr. Smith treated the University of Kentucky basketball team and traveled not only with the athletes, but served on many occasions as the Georgetown University team physician. Dr. Smith is a Fellow of the American Academy of Orthopaedic Surgeons, is Board Certified by the American Board of Orthopaedic Surgery, is a Fellow of the Arthritic Hip and Knee Society, a member of the Association of Hip and Knee Surgeons, a Fellow of the American College of Surgeons, and is a member of the American Medical Association, the Texas Medical Association, and the Potter Randall County Medical Society. Dr. Smith was Chief of Surgery at BSA Hospital for the years 2001 and 2002.